Today's quiz is not multiple choice. Instead, your task is to write a function that draws stairs that look like this: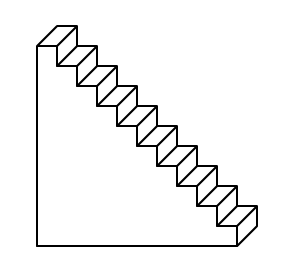 Your function should have the following arguments:

drawStairs(graphics, stairNum);
// you may include additional arguments for size, depth etc..

Feel free to post your solution in the comments.
I'll post my solution for this in the comments tomorrow. There is also another multiple choice quiz in the pipeline for tomorrow…
BONUS: Try to use as few Graphics class method calls as possible.
You can see my solutions here.